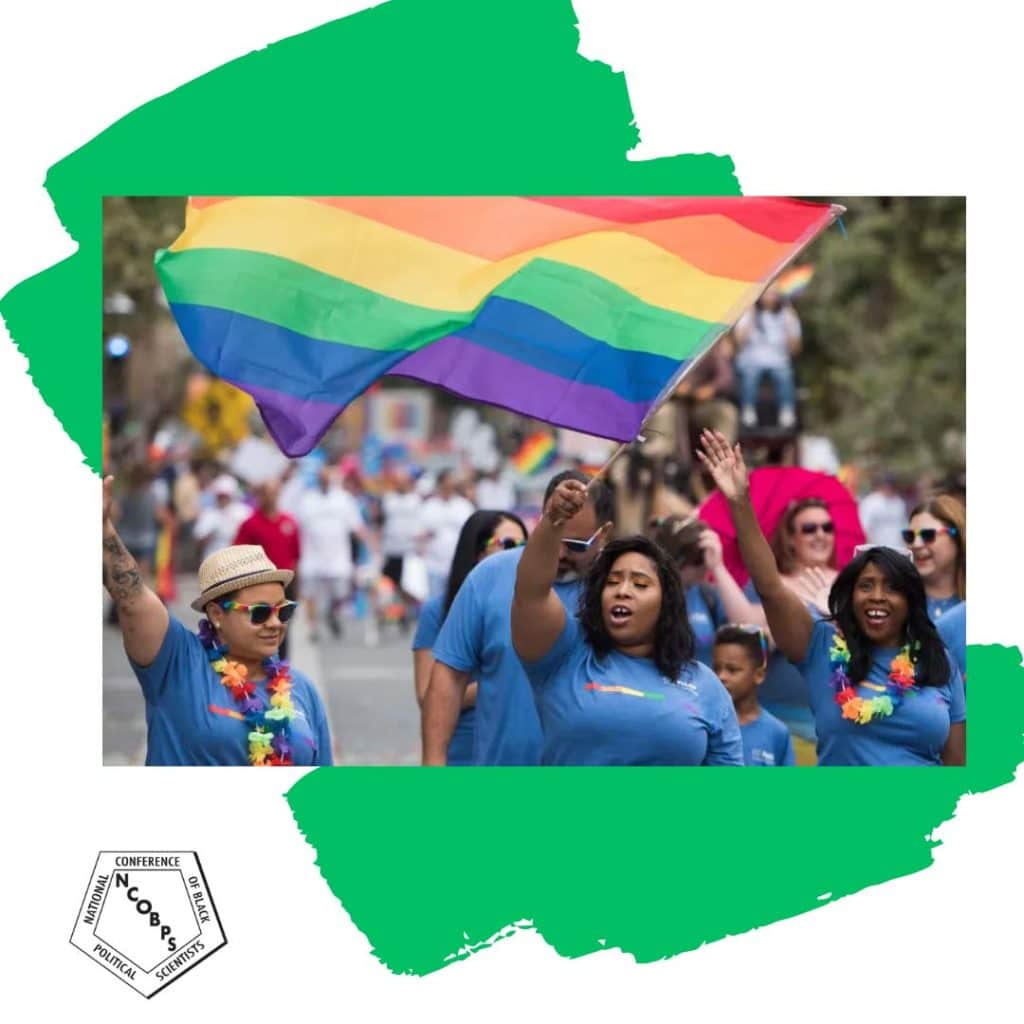 The National Conference of Black Political Scientists issues this statement to vehemently condemn the recent decision by the United States Supreme Court that sanctions same-sex discrimination in public accommodations. We firmly believe that bigotry in any form has no place in our society, and this decision is a step backward in the pursuit of equal rights for all individuals.
As an organization, we have members who identify as LGBTQ+ and it is our duty to stand in solidarity as one force and for all members of the LGBTQ+ community. We reject any notion that uses a distorted pseudo form of Christianity, which by the way should remain separate from our laws, to promote hate. The Supreme Court Justices who support such decisions deserve to be criticized for hindering the progress of our nation and contributing to the suffering experienced by many members of the LGBTQ+ community, including higher rates of depression and suicide.
This ruling follows a troubling pattern of eroding civil rights protections. Last year, we witnessed the dismantling of Roe v. Wade. This week, we witnessed the elimination of what was left of race-conscious practices in college admissions. Now, the Supreme Court has legalized discrimination against members of the LGBTQ+ community in public accommodations, which will undoubtedly have far-reaching implications for other issues as well.
In light of these recent actions, we urge communities to respond with a renewed commitment to justice and activism. We must take inspiration from the powerful words of scholars like Dr. Marcus Board, Jr., who emphasizes the importance of visible resistance and collective radical action in his work Invisible Weapons. Now is not the time to lose hope or give up; instead, we must channel our frustration into meaningful and impactful actions, as our ancestors have done throughout history.
The National Conference of Black Political Scientists remains dedicated to serving, standing in solidarity, and empowering marginalized communities. Together, we can work towards a future where equality and justice prevail for all.
In Service, Solidarity, and Empowerment,
Dr. Emmitt Y. Riley
President
National Conference of Black Political Scientists