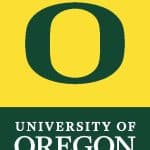 Application Deadline
September 30, 2023
Required Application Materials
• curriculum vitae
• application letter describing research and teaching interests, experience, and a statement concerning contributions that promote diversity, equity, and inclusion.
• a writing sample
• the names and contact information for 3 references. Please be sure to double check the spelling of email addresses as we will be sending requests for letters of recommendation directly to these addresses.
Position Announcement
The University of Oregon's Department of Political Science invites applications for a tenure-track position of Assistant Professor in Political Science, to begin in fall of 2024. This position is one of six new tenure track faculty positions being filled as part of the College of Arts and Sciences' Latinx Cluster Hire (LCH). The LCH aims to increase faculty diversity, innovative research, and culturally relevant curriculum and mentorship through increased engagement and collaboration across the UO campus and in partnership with the Latinx Studies Program on issues of race and racism, access and equity, and social, cultural, and political debates pertinent to Chicanx, Latinx/e, and Latin American Studies.
We seek candidates specializing in U.S. Racial and Ethnic Politics, including Latinx Politics to support the growing Latinx Studies program at the UO. We are open to research on any US political issue and/or institution as well as qualitative and quantitative methodologies. Interest in teaching intro level classes in political science, and race and ethnics politics is a plus.
The successful candidate is expected to conduct a rigorous research program as well as teach at both the undergraduate and graduate levels.
Department or Program Summary
Our faculty employ diverse theoretical and methodological approaches but share the pursuit of meaningful answers to big questions with real-world implications. The department features a strong pole of research and teaching about American politics, with particular strengths in institutions, American political development, and the politics of race, immigration, gender, and sexuality. We particularly welcome applications from scholars who are from populations historically underrepresented in the academy, and/or who have experience working with students from diverse backgrounds.
Minimum Requirements
Ph.D. in Political Science or related field in hand by time of appointment.
Preferred Qualifications
Interest in teaching intro level classes in political science, and race and ethnics politics is a plus.
About the University
UO is committed to recruiting and retaining a culturally diverse and pluralistic faculty. We encourage applications from all qualified candidates, and strongly encourage women, faculty of color, and faculty with disabilities to apply. We are especially interested in candidates who can support our work in mentoring, research, teaching, and outreach with women, first-generation students, communities of color, and other underrepresented groups. All applicants are requested to include in their cover letter information about how they will contribute to this work.
The University of Oregon is one of only two Pacific Northwest members of the Association of American Universities and holds the distinction of a "very high research activity" ranking in the Carnegie Classification of Institutions of Higher Education. UO enrolls more than 20,000 undergraduate and 3,600 graduate students representing all 50 states and nearly 100 countries. In recent years, the university has increased the diversity of its student body, as well as campus-wide efforts to build a welcoming, inclusive community. UO's beautiful, 295-acre campus features state-of-the art facilities in an arboretum-like setting. We are located in Eugene, a vibrant city of 157,000 with a wide range of cultural and culinary offerings, a pleasant climate, and a community engaged in environmental and social concerns. The campus is within easy driving distance of the Pacific Coast, the Cascade Mountains, and Portland.
The University of Oregon is proud to offer a robust benefits package to eligible employees, including health insurance, retirement plans and paid time off. For more information about benefits, visit http://hr.uoregon.edu/careers/about-benefits.
The University of Oregon is an equal opportunity, affirmative action institution committed to cultural diversity and compliance with the ADA. The University encourages all qualified individuals to apply and does not discriminate on the basis of any protected status, including veteran and disability status. The University is committed to providing reasonable accommodations to applicants and employees with disabilities. To request an accommodation in connection with the application process, please contact us at uocareers@uoregon.edu or 541-346-5112.
UO prohibits discrimination on the basis of race, color, sex, national or ethnic origin, age, religion, marital status, disability, veteran status, sexual orientation, gender identity, and gender expression in all programs activities and employment practices as required by Title IX, other applicable laws, and policies. Retaliation is prohibited UO policy. Questions may be referred to the Title IX Coordinator, Office of Civil Rights Compliance, or to the Office for Civil Rights. Contact information, related policies, and complaint procedures are listed on the statement of non-discrimination.