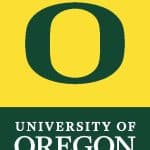 Application Deadline
September 30, 2023 (Updated)
Required Application Materials
Please submit the following materials to apply for this position:
• Curriculum vitae
• Application letter describing research and teaching interests, experience, and potential contributions to our diverse and pluralistic community
• A writing sample
• Names and contract information for 3 references. Please make sure email addresses are spelled correctly as we will be reaching out to references directly for letters of recommendation.
Position Announcement
The University of Oregon's Department of Political Science invites applications for a tenure-track position for an Assistant Professor in Political Science with a focus on Global Environmental Politics, to begin in fall 2024.
Our department is seeking an international relations scholar working on any (or multiple) aspects of global environmental politics, including the politics of climate change, biodiversity loss, marine and terrestrial ecosystem protection, resources use, various forms of pollution, vulnerable populations and other environmental challenges. We are open to scholars whose scholarship on global environmental politics focuses on international cooperation and conflict, transnational networks, public-private partnerships, non-governmental organizations, the science/politics nexus, and related approaches. We are particularly interested in faculty who approach these issues with a recognition of, and an openness to, the value of interdisciplinary perspectives and interdisciplinary research on these topics.
We encourage applications from all qualified candidates, and we particularly welcome applications from scholars from populations that are historically underrepresented in the academy, including women, people of color, LGBTQIA+, and people with disabilities. We also seek those interested in mentoring, research, teaching, and outreach with women, first-generation students, communities of color, and other underrepresented groups. All applicants are requested to include in their cover letter information about how they will contribute to this work.
Competitive applicants will be capable of outstanding research and teaching at the graduate and undergraduate levels.
Department or Program Summary
We also seek a scholar whose research and teaching interests integrate into, and compliment, the work of faculty in Political Science and the University of Oregon's Environmental Studies Program, as well as faculty involved in the UO's recently-launched Environment Initiative. Our existing faculty use diverse theoretical and methodological approaches in pursuit of meaningful answers to big real-world policy problems. We want to build on existing faculty commitments to innovative research and teaching about international relations, environmental politics, and the intersection of those realms with other social science, natural science, and humanities disciplines. The successful applicant will join our faculty who are already doing cutting edge research on international environmental politics and comparative environmental politics. An existing network of interdisciplinary scholarship exists between faculty in Political Science and Environmental Studies and we expect this to expand rapidly as the recently-launched Environment Initiative makes new resources available for teaching and research that can build a national and internationally-recognized research team dedicated to understanding and resolving the wide range of global environmental problems. The successful candidate could offer courses in international relations and courses related to our department's "Sustainability, Development, and Social Action" and "Global Engagement" career paths, the "Globalization, Environment, and Policy Concentration" (within the UO's General Social Science major), and to help create a "Politics of Environmental Protection" concentration within the UO's Environment Initiative.
Minimum Requirements
Ph.D. in Political Science or related field in hand by time of appointment
About the University
The University of Oregon has a long tradition of solution-oriented, interdisciplinary research that integrates scholarship from a wide range of disciplines to understand and address global environmental issues. The University of Oregon's new university-wide Environment Initiative seeks to build on and extend our existing faculty and institutional strengths by bringing in new faculty who will have the interests and skills to do cutting edge disciplinary and interdisciplinary research that engages directly and self-consciously with government policymakers, stakeholder communities (including tribes and underrepresented communities), corporate actors, and non-governmental organizations. As one example of efforts to ensure that scholarship is well-informed by practitioners and that practitioners are aware of solution-oriented scholarship, the University's Tribal Climate Change Project was launched in 2009 and now has well-established links with the Affiliated Tribes of Northwest Indians, the Bureau of Indian Affairs, the Northwest Climate Adaptation Science Center, the Oregon Climate Change Research Institute, and the USDA Forest Service Pacific Northwest Research Station.
The University of Oregon has numerous units on campus with which new faculty can develop and conduct their research and teaching, including the Environmental Studies Program; the Geography, Sociology, and Economics Departments; the School of Global Studies and Languages; the Data Science program; the Center for Global Health; and the Center for Asian Pacific Studies.
The University of Oregon is one of only two Pacific Northwest members of the Association of American Universities and holds the distinction of a "very high research activity" ranking in the Carnegie Classification of Institutions of Higher Education. UO enrolls more than 20,000 undergraduate and 3,600 graduate students representing all 50 states and nearly 100 countries. In recent years, the university has increased the diversity of its student body, as well as campus-wide efforts to build a welcoming, inclusive community. UO's beautiful, 295-acre campus features state-of-the art facilities in an arboretum-like setting. We are located in Eugene, a vibrant city of 157,000 with a wide range of cultural and culinary offerings, a pleasant climate, and a community engaged in environmental and social concerns. The campus is within easy driving distance of the Pacific Coast, the Cascade Mountains, and Portland.
The University of Oregon is proud to offer a robust benefits package to eligible employees, including health insurance, retirement plans and paid time off. For more information about benefits, visit http://hr.uoregon.edu/careers/about-benefits.
The University of Oregon is an equal opportunity, affirmative action institution committed to cultural diversity and compliance with the ADA. The University encourages all qualified individuals to apply and does not discriminate on the basis of any protected status, including veteran and disability status. The University is committed to providing reasonable accommodations to applicants and employees with disabilities. To request an accommodation in connection with the application process, please contact us at uocareers@uoregon.edu or 541-346-5112.
UO prohibits discrimination on the basis of race, color, sex, national or ethnic origin, age, religion, marital status, disability, veteran status, sexual orientation, gender identity, and gender expression in all programs activities and employment practices as required by Title IX, other applicable laws, and policies. Retaliation is prohibited UO policy. Questions may be referred to the Title IX Coordinator, Office of Civil Rights Compliance, or to the Office for Civil Rights. Contact information, related policies, and complaint procedures are listed on the statement of non-discrimination.