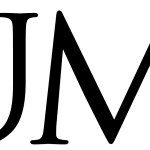 Website University of Maryland, Baltimore County
The Department of Political Science at the University of Maryland, Baltimore County (UMBC) invites applications for a tenure track Assistant Professor position in American politics, beginning August 2024. We seek candidates with a teaching and research concentration in race and ethnic politics.
The annual teaching load is five courses. Candidates will teach two introductory sections of American Government and Politics (counting as two courses) and be prepared to offer upper division undergraduate courses in race and ethnic politics.
Qualifications
UMBC is a Carnegie Research 1, minority-serving institution focused on inclusive excellence. Preference will be given to candidates who already hold a Ph.D. in political science or related field, or who will have completed the Ph.D. by August 2024. Candidates must provide evidence of a focused research agenda and a commitment ot high quality undergraduate teaching experience. Candidates must also describe the ways in which their research, teaching, and/or life experience contributes to "inclusive excellence," such as their ability to work with underserved and diverse populations or their capacity to respond in pedagogically productive ways to the competence, aspirations and needs of students from diverse backgrounds.
Application Instructions
Applicants should submit their applications by October 1, 2023, for best consideration. Please provide a cover letter, a statement of research agenda, a statement of teaching philosophy, a statement of commitment to diversity and inclusiveness; CV; up to two sample publications; two sample course syllabi; and three reference letters by October 1, 2023. Please address questions to Dr. Tom Schaller, Search Chair, Department of Political Science, schaller@umbc.edu, with the subject line, "POLI Search." Required application materials and submission instructions are available at apply.interfolio.com/127870