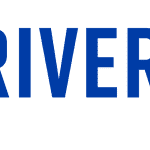 Website University of California, Riverside
Tenure Track Assistant Professor American Politics
The Department of Political Science at the University of California, Riverside, invites applications for a tenure-track position at the rank of Assistant Professor in the field of American Politics.
We seek a scholar with an active research agenda, and teaching interests, focused on U.S. political institutions, broadly conceived. The successful candidate should be committed to excellence in undergraduate and graduate education and have a record or promise of research publication. The candidate should also be committed to advancing a climate that embraces inclusion and diversity, with a commitment to teaching and mentoring that will enhance the work of the department and support a diverse student body.
Ph.D. is preferred; candidates who are ABD at the time of application will be considered. The appointment level and salary will be competitive and commensurate with education and experience. The appointment will commence on July 1, 2023.
Complete applications will include: a cover letter of interest, an updated CV, a research statement, a writing sample, teaching evidence or evaluations, a statement of Past and/or Planned Future Contributions to Advancing Diversity and Inclusive Excellence, and 3 letters of recommendation. Only complete applications will be reviewed by the committee. Questions should be directed to Search Committee Chair Ben Bishin bishin@ucr.edu.
Applicants who use Interfolio may utilize a feature provided by the Interfolio Service to allow Interfolio to upload their letters directly into AP Recruit. Applicants can input an Interfolio-generated email address in place of their letter writer's email address. Interfolio refers to this as Online Application Deliveries. The following link on the Interfolio website shows how to set this up http://help.interfolio.com/entries/xxx-Uploading-Letters-to-an-Online-Application-System
Advancement through the faculty ranks at the University of California is through a series of structured, merit- based evaluations, occurring every 2-3 years, each of which includes substantial peer input.
Faculty in the University of California are expected to engage in research, teaching, and service. The typical course load is four classes over the academic year.
Review of Applications will begin on October 28, 2022 and may continue until the position is filled. Applications and supporting materials received by October 28, 2022 will receive full consideration.