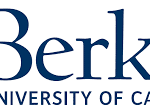 Website University of California Berkeley
Assistant, Associate, Full – Political Participation, Public Policies, and Young People – Goldman School of Public Policy
TENURE-TRACK or TENURED FACULTY POSITION
GOLDMAN SCHOOL OF PUBLIC POLICY AT UC BERKELEY
The Goldman School of Public Policy at the University of California, Berkeley, invites applications for a tenure-track or tenured appointment to the faculty, with an expected start date of July 1, 2021.
We seek applications from researchers and scholars who focus on issues, social changes, and public policies that affect young adults in the United States, and the ways in which public policy can support working and diverse populations who are young adults. We expect that the faculty member would be affiliated and do research with the Berkeley Institute for Young Americans at GSPP (the website can be viewed here: http://youngamericans.berkeley.edu/).
We seek candidates with a variety of specializations, including but not limited to: the political participation and policy engagement of young people, such as the modes with which individuals engage and how levels of engagement can affect a range of policy outcomes, and differentially by race and class; how public policies and the funding of public programs at all levels of government affect individuals over the life course and differently across age groups or cohorts. For example how housing, public finance, education, criminal justice, and/or health policies distinctly affect young Americans and their opportunities for success; and the economic and technological shifts that have affected the experiences of young adults, including the changing nature of work, college access and affordability; and public policies that might help.
Candidates should hold a Ph.D. in political science, sociology, demography, psychology, public policy, public affairs, or another discipline relevant to the topical policy area under consideration. Preference will be given to scholars who have demonstrated the capacity to make significant research contributions and who have a clear interest in teaching in the core of the School's Masters in Public Policy professional program. Prior policy experience is desirable. The Goldman School is interested in candidates who will contribute to diversity and equal opportunity in higher education through their research, teaching, and service.
We are seeking a mid-career hire, likely at the advanced Assistant or Associate Professor level. A scholar with a record sufficient to be awarded tenure at UC Berkeley, at the time of hire or shortly thereafter, along with a strong commitment to teaching and diversity, equity, and inclusion. GSPP has a diverse faculty that is committed to all forms of diversity, and we encourage candidates from all backgrounds to apply.
Diversity, equity, and inclusion are core values at UC Berkeley and at the Goldman School of Public Policy. Our excellence can only be fully realized by faculty, students, and staff who share our commitment to these values. Successful candidates for our faculty positions will demonstrate evidence of a commitment to advancing equity and inclusion.
Minimum Basic Qualifications: Ph.D. (or equivalent international degree) or enrolled in a Ph.D. (or equivalent international degree) granting program and completion of all requirements except the dissertation at the time of application.
Preferred Qualifications: Receipt of the Ph.D. or equivalent international degree within one year of employment.
To apply please go to the following link:
Applications must be received by October 23, 2020. Applications that are not complete by the deadline will not be considered. Please direct all questions to Aaron Schiller at mailto:aaschiller@berkeley.edu.
Letters of Reference: letters of reference will be sought from finalists only, and we will seek your permission before doing so. All letters will be treated as confidential per University of California policy and California state law. Please refer potential referees, including when letters are provided via third party (i.e., dossier service or career center), to the UC Berkeley statement of confidentiality (http://apo.berkeley.edu/evalltr.html) prior to submitting their letters.
The University of California is an Equal Opportunity/Affirmative Action Employer. All qualified applicants will receive consideration for employment without regard to race, color, religion, sex, sexual orientation, gender identity, national origin, disability, age, or protected veteran status. For the complete University of California non-discrimination and affirmation action policy see: http:// https://policy.ucop.edu/doc/4000376/DiscHarassAffirmAction
Copyright ©2017 Jobelephant.com Inc. All rights reserved.
https://www.jobelephant.com/
jeid-9a1cd9dd49303845a152f28ec6ccc6c1