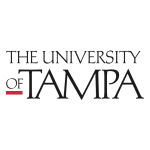 Website The University of Tampa
Assistant Teaching Professor, Political Science and International Studies
The Department of Political Science and International Studies at The University of Tampa invites applications for a full-time, renewable, non-tenure track Assistant Teaching Professor position, beginning August 2022. We are seeking a candidate who can teach sections in at least one of the following: Introduction to American Politics, Introduction to Comparative Politics, or Introduction to International Relations.
The candidate should also propose two topical courses they would teach as a general education course to non-majors called "Politics and Society." These courses can fall into any subfield and would reflect the candidate's expertise and interests. A major component of the "Politics and Society" classes will be teaching students how to write in the Political Science discipline. The course load for the position is 4/4. Additional duties for the position may include advising and other service activities.
The University of Tampa is a medium-sized, comprehensive, residentially-based private institution of more than 10,000 undergraduate and graduate students. The University is ideally situated on a beautiful 110-acre campus next to the Hillsborough River, adjacent to Tampa's dynamic central business district, which is a growing, vibrant, diverse metropolitan area. UT reflects this vibrancy; with 24 consecutive years of enrollment growth UT boasts 260 student organizations, a multicultural student body from 50 states and more than 100 countries, and "Top Tier" ranking in U.S. News and World Report.
Qualifications
Successful candidates will demonstrate their commitment to teaching students in a liberal arts setting. We prefer candidates who have already obtained their Ph.D. but will consider candidates very near to completion of the Ph.D. who can provide clear evidence of completion by the time of appointment. Opportunities for advancement include the possibility for promotion to Associate Teaching Professor and Full Teaching Professor.
Applications are due by 18 January 2022.
For further details and to apply, please visit our website at www.ut.edu/jobs
Applicants should be prepared to attach a curriculum vitae, letter of interest, teaching statement, teaching evaluations, sample syllabus for a proposed topical course, writing sample, and name/email address for three (3) reference providers who will address your teaching and scholarship.
The University delivers challenging and high-quality educational experiences to a diverse group of learners. The University has a strong core curriculum rooted in the liberal arts, an enduring commitment to internationalization that has garnered the Senator Paul Simon Award, and a practical, experiential approach to learning. The University offers more than 200 areas of study, including majors in our Colleges of Arts and Letters, Business, Natural and Health Sciences, Social Sciences, Mathematics and Education, and 19 master's programs.
The College of Social Sciences, Mathematics and Education offers rigorous, high quality undergraduate curricula in Criminology and Criminal Justice, Education, History, International Studies, Mathematics, Political Science, Psychology and Sociology. Graduate programs include a Master of Science in Criminology and Criminal Justice, and Instructional Design and Technology, and a Master of Education in Curriculum and Instruction, and Educational Leadership. Our faculty are excellent teachers and scholars who engage their students both in and out of the classroom. Our college continually fosters relationships with governmental, not for profit, and community organizations in the greater Tampa Bay region to provide students with the opportunity to pursue an internship, volunteer, or interact with professionals working in their chosen field. Each department also offers study abroad courses that students can take for credit toward their degree. For more information, visit https://www.ut.edu/socialsciencesmathematicsandeducation/.
The University of Tampa is an equal opportunity employer dedicated to excellence through diversity and does not discriminate on the basis of age, race, sex, disability, sexual orientation, national origin, religion, marital status, gender identity, veteran status, or any other non-job related criteria. The University of Tampa recognizes the importance of a multicultural community of students, faculty, and staff who seek to advance our commitment to diversity. The University invites applications from underrepresented groups and those who have academic experiences with diverse populations.