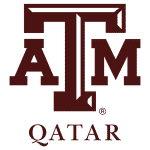 Website Texas A&M University at Qatar
Description
The Division of Arts and Sciences (https://www.qatar.tamu.edu/academics/arts-and-sciences/) at Texas A&M University at Qatar (TAMUQ) (http://www.qatar.tamu.edu/) invites applications for a non-tenure track full-time faculty position at the rank of Instructional Assistant Professor. The position holder's principal responsibility will be teaching Texas A&M's core curriculum undergraduate courses in American national politics and state politics at the university's international branch campus in Qatar. However, opportunities to teach additional courses of interest to our student body or that may attract cross-registered students from other American universities operating in Qatar occasionally may be available.
This position assumes a 9-month academic appointment with an anticipated start date Spring 2023, renewable on a yearly basis. The normal teaching load is three courses during the fall and spring semesters (3-3). In addition, TAMUQ typically also offers summer appointments opportunities, and regular availability for teaching in the summer term is highly desirable. Review of applications will start immediately and continue until the position is filled. The Division of Arts and Sciences is fully committed to a culturally and academically diverse faculty. Applications from women, minorities and individuals with disabilities are encouraged. This position is in Qatar, a Gulf State in the Middle East, and the successful candidate must relocate to Doha, the capital of Qatar. Doha is a vibrant multicultural city which has excellent schools and is hosting the 2022 FIFA world cup.
Texas A&M University at Qatar is a partnership with the Qatar Foundation and is based in a state-of-the-art 595,000 square foot building that was completed in 2007. TAMUQ offers Bachelor of Science degrees in Chemical, Electrical and Computer, Mechanical, and Petroleum Engineering and Master Programs in Chemical Engineering (MS and M.Eng). The Science Program provides fundamental service courses in chemistry, physics and mathematics for TAMUQ's engineering students. The degree programs are identical to those of the main campus at College Station, Texas. A Texas A&M University diploma is awarded to graduates.
Doha is the home of Education City (https://www.qf.org.qa/education/higher-education), a dedicated multi-university campus devoted to research and education. In addition to TAMUQ, Education City hosts several other academic institutions, including the Weill Cornell Medical School, Carnegie-Mellon University, Virginia Commonwealth University, Northwestern University, University College London, Georgetown University, and Hamad bin Khalifa University. As international institutions of higher learning, TAMUQ and its partners in Education City have significantly contributed to the development of post-secondary education and cultural growth in Qatar.
Texas A&M University at Qatar offers competitive salary packages commensurate with qualifications and experience. The packages include housing, annual home leave allowances, dependent education, local transportation allowance, medical insurance for the employee and dependents, plus appropriate relocation and repatriation expenses. Faculty members are also eligible for professional development funds to help them with teaching and curriculum development.
Qualifications
A doctorate in Political Science by the time of appointment is required. Applications are welcome from candidates in any subfields of political science.
The successful candidate will also share the Division of Arts and Sciences's commitment to teaching excellence and take part in the shared governance of its teaching and service missions. Demonstrated success in or preparation for meeting the needs of diverse, international student populations is highly desirable.
Prior experience in or familiarity with the U.S. higher education system is also welcome.
Application Instructions
Applications should include a cover letter, CV, teaching philosophy (max. 2 pages), list of courses taught, evidence of excellent teaching/course evaluations, service statement (max. 1 page), and a list of 4 references who will send letters when requested.
Review of applications will start immediately and continue until the position is filled. All applications materials should be uploaded to Interfolio at apply.interfolio.com/113627
Questions about the position should be directed to: artsci@qatar.tamu.edu.
Application Process
This institution is using Interfolio's Faculty Search to conduct this search. Applicants to this position receive a free Dossier account and can send all application materials, including confidential letters of recommendation, free of charge.
Equal Employment Opportunity Statement
Texas A&M University is committed to enriching the learning and working environment for all visitors, students, faculty, and staff by promoting a culture that embraces inclusion, diversity, equity, and accountability. Diverse perspectives, talents, and identities are vital to accomplishing our mission and living our core values.
Equal Opportunity/Affirmative Action/Veterans/Disability Employer committed to diversity.