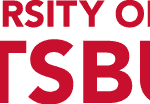 Website State University of New York College at Plattsburgh
About Our College: Situated in one of the world's most beautiful regions – SUNY Plattsburgh's main campus is on Lake Champlain between the Adirondack Mountains of New York and Green Mountains of Vermont. SUNY Plattsburgh is a vibrant, public, comprehensive college, and member of the State University of New York's (SUNY) comprehensive system of higher education committed to student-centered academic excellence. While the college enrolls more than 5,200 students in 70+ baccalaureate, certificate, and master's programs, an average class size of 22 students allows the individual attention necessary to ensure that its graduates are educated to succeed in an increasingly complex, multicultural and interdependent world.
About The Position: The School of Arts & Sciences provides excellence in learning opportunities for all students at SUNY Plattsburgh through a core liberal arts education. We train students who can think critically, have mastered their discipline, can communicate effectively and are broadly educated. The Political Science Department offers a wide range of courses in politics and government preparing our students for a variety of career paths while developing valuable relationships and skills. Set to begin Fall 2023, the duties of this tenure-track position are expected to include instruction of three courses (introductory course in U.S. National Politics and other courses related to their areas of expertise) per semester, scholarship, and participation in department and university service, including the academic advisement of a diverse student body. As SUNY Plattsburgh is an institution that delivers challenging and high-quality educational experiences to a diverse group of learners, the successful candidate must demonstrate an understanding of and sensitivity to diversity, inclusion, and equity-minded policies, programs, and practices. The successful candidate may be asked to teach courses in a distance learning format.
SUNY College at Plattsburgh is a fully compliant employer committed to excellence through diversity.
To learn more about this position and to apply, please visit https://jobs.plattsburgh.edu/postings/13055