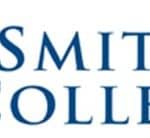 The Department of Government (GOV) at Smith College invites applications for a tenure-track position in Comparative Politics and/or International Relations at the rank of Assistant Professor, to begin July 1, 2024.
By time of appointment applicants must have a Ph.D. in Political Science or a closely related discipline (e.g. public policy). The position has a teaching load of 2:2—i.e., four semester-long courses over the academic year. The hire will also be expected to contribute to student learning beyond regular classes through directing student research and Honors Theses, offering independent studies, and helping with departmental administrative, curricular, and advising responsibilities.
Candidates for the position should have regional expertise in the politics of South and/or Southeast Asia. We encourage applications for this position from scholars using a range of methodological approaches and focusing on a variety of topics, including but not limited to: the politics of religion and ethnicity; political violence; political parties and elections; regional security; geopolitical rivalries and regional conflict and cooperation. We anticipate that a successful candidate for this position will be prepared to teach Introduction to Comparative Politics and/or Introduction to International Relations, courses on the politics of South or Southeast Asia or particular countries within those regions, and upper-division courses relating to their area(s) of expertise.
Candidates from groups underrepresented in political science are encouraged to apply. Successful candidates should be prepared to engage actively with diverse students across the liberal arts.
Located in Northampton, MA, Smith College is the largest women's college in the country, dedicated to excellence in teaching and research across the liberal arts. A faculty of outstanding scholars interact with students in small classes, as advisors, and through student-faculty research projects. Smith College offers opportunities to foster faculty success at every career stage, such as those listed here.
The College is a member of the Five College Consortium with Amherst, Hampshire, and Mt. Holyoke Colleges, and the University of Massachusetts Amherst. Students cross-enroll and faculty cross-teach across the Five Colleges. Details about the Department of Government may be found at https://www.smith.edu/gov/.
Submit applications at https://apply.interfolio.com/129477  with a cover letter describing your research and teaching interests, curriculum vitae, teaching statement, diversity/inclusion statement, chapter- or article-length writing sample, and three confidential letters of  reference. Finalists may be asked for additional materials. Review of applications will begin October 1, 2023.
As set forth in our mission and values, Smith College is committed to promoting a culture of equity and inclusion among students, staff and faculty.  The College will not discriminate in employment on the basis of age, race, color, ethnicity, national origin, creed, religion, sex, sexual orientation, gender identity, gender expression, pregnancy, genetic information, age, veteran status, physical or mental disability, or any other classification protected by law. Smith College is an equal opportunity employer and complies with all state and federal laws that prohibit discrimination.