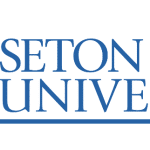 Website Seton Hall University
Seton Hall University invites applications for a tenure-track position at the rank of assistant professor in the field of Africana Studies beginning in August 2023. Africana Studies is an interdisciplinary academic program at Seton Hall, vital to the University's Mission and Strategic Plan. The position is an interdisciplinary hire open to candidates from a range of fields. In particular, we welcome candidates from fields in the humanities and social sciences including anthropology, comparative literature, history, philosophy, political science, religious studies, sociology, and related fields. The intersectional nature of Africana Studies should be reflected in the candidate's interests, scholarly trajectory, and activism. Candidates will be screened by an interdisciplinary search committee. Each candidate will also meet and receive the approval of the department into which the candidate would be hired.
The successful candidate will hold an assistant professor position in one of the departments in the College of Arts and Sciences. Potential "home" departments include the Department of History, the Department of English, the Department of Political Science and Public and Affairs, the Department of Religion, Department of Philosophy, and the Department of Sociology, Anthropology, Social Work and Criminal Justice. Seton Hall is seeking a teacher-scholar who has an active research agenda in the field of Africana Studies or in another discipline with a primary focus on African American Studies or Africana Studies. The successful candidate should be committed to undergraduate teaching in a liberal arts setting, and to working with the director of the Africana Studies program to build the program's curriculum and to strengthen the program's connections to students and neighboring communities. It is preferred that applicants have a Ph.D. or an equivalent degree by the time of the appointment.
Required Qualifications:
• A Ph.D. or equivalent degree in Africana Studies, African American Studies, or a relevant field in the Humanities or Social Sciences;
• Demonstrated scholarly potential;
• Commitment to teaching excellence;
• Strong communication skills (including experience with social media, etc.);
• A strong commitment to multi-cultural education and inclusivity
Application deadline is April 15th.
Applications, including a CV and cover letter, must be completed through the SHU employment site https://jobs.shu.edu/en-us/job/495611/assistant-professor.