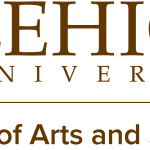 The College of Arts and Sciences at Lehigh University invites applications and nominations for a senior scholar and Director of the Africana Studies Program at the rank of Full Professor, effective August 15, 2024. This hire is a joint appointment between the Africana Studies Program and an appropriate academic department represented in the College of Arts and Sciences at Lehigh University. The candidate should have a scholarly background in African American/Black Studies/critical race studies.
The candidate should possess a terminal degree in one of the following disciplines: archaeology, anthropology and/or sociology; political science; history (pre-colonial, colonial, and/or post-colonial); psychology; Anglophone culture, literature, and language in the Modern Languages and Literature department; English literature, film, media studies, or digital humanities by the date of hire. The candidate must have a minimum of eight years of scholarly and teaching experience and three years of leadership or administrative experience in an academic setting.
Like other Africana faculty, the successful candidate will receive a joint appointment in an academic department with a stellar research reputation and high quality, engaged teaching. The candidate may have the opportunity to mentor M.A. and Ph.D. students in their home department, as appropriate, in addition to teaching undergraduates in courses cross-listed with their department and the Africana Studies Program.
Africana Studies at Lehigh is a robust interdisciplinary program, with a dozen tenured and tenure-track faculty in the Departments of History, English, Political Science, Journalism and Communications, Religion Studies, Sociology and Anthropology, and Theater. Coursework in Africana Studies has been offered since the 1970s, and the dedicated program was inaugurated in 1990. The growing program offers a major, minor, and a graduate certificate, which is in development. The program enjoys the strong support of the university and the College of Arts and Sciences. In 2015 Africana Studies was awarded a NEH challenge grant to establish an endowment for the program. The NEH endowment supports four critical areas: Public Humanities Programs, Visiting Public Humanities Fellows, Graduate Public Humanities Fellows, and Public Humanities Research Awards to advance cultural literacy, public dissemination of knowledge, and culturally relevant teaching and learning with and from public voices. The endowment is currently funded at around 1.2 million dollars Please visit https://aas.cas2.lehigh.edu for additional information.
Founded in 1865, Lehigh University has combined outstanding academic and learning opportunities with leadership in fostering innovative research. Recognized among the nation's highly ranked research universities, Lehigh offers a rigorous academic community for nearly 7,000 students. Lehigh University has some 5,000 undergraduates, 2,000 graduate students, and about 550 full-time faculty members. Lehigh University is located in Bethlehem, PA., a vibrant and historic area. Over 820,000 people live in the Lehigh Valley, which is in close proximity to New York City and Philadelphia.
Review of applications will begin on January 15, 2024. For full consideration, applicants should submit a cover letter, curriculum vitae, a research statement that describes past scholarly contributions and future research directions, a teaching statement that describes instructional philosophy and courses that the candidate would want to teach or develop, and a statement that discusses how the candidate will contribute to Lehigh's mission to enhance diversity, equity, and inclusion. Additionally, the candidate should include complete contact information for at least three references.
To apply to this position, please utilize this link: https://academicjobsonline.org/ajo/jobs/26443
Any inquiries regarding this search should be directed to the chair of the search committee, Dr. Vera Fennell (vlf208@lehigh.edu).
Lehigh University is an affirmative action/equal opportunity employer and does not discriminate on the basis of age, color, disability, gender identity or expression, genetic information, marital or familial status, national or ethnic origin, race, religion, sex, sexual orientation, or veteran status. We are committed to increasing the diversity of the campus community. Lehigh University is committed to a culturally and intellectually diverse academic community and is especially interested in candidates who can contribute, through their research, teaching and/or service, to this mission. Lehigh University is the recipient of an NSF ADVANCE Institutional Transformation award for promoting the careers of women in academic sciences and engineering (http://www.lehigh.edu/luadvance/) and is among institutions of higher education recognized for excellence in diversity with the INSIGHT into Diversity HEED Award. Additional information about Lehigh's commitment to diversity and inclusion is available at https://diversityandinclusion.lehigh.edu/. Lehigh University provides competitive salaries and comprehensive benefits, including domestic partner benefits. More information about Work/Life Balance for Faculty can be found at https://provost.lehigh.edu/work-life-balance. Lehigh University supports dual career efforts for following spouses/partners of newly hired faculty https://provost.lehigh.edu/resources/faculty-dual-career-assistance-program/dual-career-guidelines