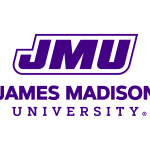 Tenure Track Assistant Professor of Political Science – International Relations and Security Studies
James Madison University
The College of Arts and Letters in which the Department of Political Science is located, enrolls over 3,100 undergraduate majors and about 150 graduate students across ten academic units in the humanities, social sciences, and communication studies. Home to several interdisciplinary centers and institutes, the College employs 270 full-time faculty. We embrace the teacher-scholar model, and encourage excellent applicants within our particular disciplines, as well as scholars and teachers eager to work across them. We look to enhance our existing interdisciplinary strengths and to extend our offerings in global cultures, politics, and religions, as well as in global justice, disability studies, and digital humanities.
The Department of Political Science at James Madison University invites applications for one tenure track assistant professor position in Political Science with a specialization in International Relations and Security Studies. The department includes undergraduate majors in Political Science, International Affairs, and Public Administration and graduate programs in Political Science and Public Administration. Faculty in the department also support a wide range of collaborative and interdisciplinary minors, including but not limited to those in: African, African American, and Diaspora Studies; Asian Studies; Environmental Science; Environmental Studies; Humanitarian Affairs; Latin American, Latinx, and Caribbean Studies; Middle Eastern Communities and Migrations; Modern European Studies; Political Communication; and Women, Gender, and Sexuality Studies. In addition to interdisciplinary minors and programs, there are opportunities for collaboration with the Center for International Stabilization and Recovery.
Duties and Responsibilities
The successful candidate will teach an introductory course on global political issues and an advanced undergraduate course in U.S. foreign policy. The new colleague will also teach a graduate-level course that contributes to the Master of Public Administration concentration in International Stabilization and Recovery Operations. The ability to teach undergraduate research methods is desired, but not required. The standard teaching load is 3-2, but the position will come with 1 course release in the first year. The position will begin in August 2024.
Qualifications
Candidates should hold a Ph.D. in Political Science (or a closely related field) or have ABD status with an expected Ph.D. completion date within 10 months from the start date of the position. Applicants should demonstrate excellence in teaching, advising and research and a commitment to an inclusive classroom and work environment.
To learn more and to apply, go to joblink.jmu.edu and reference posting F2251 or go to https://apptrkr.com/4562571. Review of applications begins 10/5/2023. Salary is commensurate with experience.
James Madison University is committed to creating and supporting a diverse and inclusive work and educational community that is free of all forms of discrimination. This institution does not tolerate discrimination or harassment on the basis of age, color, disability, gender identity or expression, genetic information, national origin, parental status, political affiliation, race, religion, sex, sexual orientation or veteran status We promote access, inclusion and diversity for all students, faculty, staff, constituents and programs, believing that these qualities are foundational components of an outstanding education in keeping with our mission. The university is interested in candidates whose experience and qualifications support an ongoing commitment to this core quality Anyone having questions concerning discrimination should contact the Office for Equal Opportunity: (540) 568-6991.