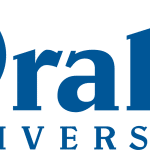 Job Summary:
The Department of Political Science at Drake University seeks a tenure track Assistant Professor of Political Science in American Politics to begin August 2024.
We are excited to welcome a new colleague with expertise in political behavior and the politics of race, ethnicity, and identity. With more than 200 students and 7 full-time faculty, our department offers 3 majors and 3 minors, featuring small class sizes, outstanding student engagement, and many collaborative opportunities for teaching and research.
Teaching responsibilities include upper-level courses covering public opinion, elections, race and American politics, and topics appropriate to the candidate's research and teaching interests and may also include the introductory American Politics course or the Research Methods class. The teaching load is 3-3.
We serve an increasingly diverse student body and seek to enhance the diversity of our faculty ranks. More specifically, we seek candidates for this position who have experience working with students from a diverse background and have a demonstrated commitment to inclusive learning.
The search committee is particularly interested in candidates who, through their research, teaching, and/or service, will contribute to the diversity and excellence of the academic community.
The start date for this appointment will be in August 2024.
To find out more about the department, visit https://www.drake.edu/polsci/.
Minimum Qualifications:
Applicants should possess a Ph.D. in Political Science (ABDs will be considered) and have a demonstrable commitment to teaching excellence.
Special Instructions to Applicants:
To apply, please complete the online application and attach: (1) a cover letter, (2) current curriculum vitae, (3) at least two letters of recommendation with emphasis on the candidate's teaching experience and pedagogical approach, (4) a statement of teaching philosophy, (5) evidence of teaching effectiveness (which may include course evaluations and/or sample syllabi), (6) and a statement reflecting their commitment to diversity, equity, and inclusion.
All job offers are contingent upon satisfactory completion of a background check, satisfactory reference checks, and proof of authorization to work in the United States.
Have Questions?
Questions about this position can be directed to the search chair, Professor Rachel Paine Caufield at rachel.caufield@drake.edu.
Questions about the application process, working at Drake, spouse/partner support, reasonable accommodations, benefits, or additional information about Drake or Des Moines, Iowa may be directed to Drake Human Resources at jobs@drake.edu.
View Posting Here:
https://jobs.drake.edu/jobs/assistant-professor-political-science-american-political-behavior-998784
Review of Applications Begins:
For full consideration, apply by September 15, 2023. The position will remain posted until filled.
About Drake:
Drake University is recognized as a top private university in the Midwest. Drake is a midsize university in Des Moines, Iowa, with an increasingly diverse student body. We are deeply committed to equity and inclusion and creating a sense of belonging for all members of the campus community—faculty, staff, and students alike. More than 900 faculty and staff are part of the Bulldog pack, a close-knit group of colleagues enthusiastic about preparing students to be global citizens and leaders, challenging assumptions. Drake University is not only an outstanding institution of higher learning, it is also a wonderful place to work. We are enthusiastically committed to welcoming new ideas and people into the fold, and to retaining and rewarding stellar employees.
All positions at Drake provide opportunities to contribute to Drake University's core mission of creating of creating an exceptional learning environment that prepares students of all backgrounds for meaningful lives and professional accomplishments.
Diversity, Equity, & Inclusion at Drake:
At Drake University, we don't just accept differences—we celebrate them, we support them, and we thrive on them for the benefit of our students, our employees, and our community. Drake University is proud to support an equal opportunity, diverse, inclusive, and welcoming workplace. In fact, the celebration of diversity and inclusion are embedded in our Core Values. Learn more about our DEI commitment and efforts here.
We welcome applicants of diverse backgrounds, experiences, and perspectives. If you are a member of a socially or historically underrepresented or marginalized group or you have actively demonstrated a commitment to diversity and inclusion, we strongly encourage you to apply. If you are a member of one of the equity groups identified by applicable law, we encourage you to self-identify, where requested in our online application system.
Drake University is committed to providing access and reasonable accommodations in its services, programs, activities, education, and employment for individuals with disabilities. If you would benefit from an accommodation at any point in the recruitment process (including using our online application process), please contact Drake Human Resources (ph: 515.271.3133; e: jobs@drake.edu) and let us know how we can assist you.
At Drake University, we highly value a diverse, inclusive workforce. We are proud to be an equal opportunity employer. We stand firmly against discrimination including on the basis of race, color, national origin, creed, religion, age, disability, sex, pregnancy, gender identity, gender expression, sexual orientation, genetic information, veteran status, or any characteristic protected by law.