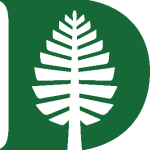 Website Dartmouth College
Higher Education
Department of Government, Globalization (Open Rank): The Department of Government at Dartmouth College invites applications and nominations for a full-time tenure-track or tenured faculty appointment at any rank in the field of globalization. Qualified candidates should have a PhD in Political Science or a related field, or be ABD with degree in hand by the start date. The position is open to applicants from all sub-fields. The appointment in the Department of Government is one of three positions in a cluster hire in the study of globalization. The other two positions are in the Tuck School of Business and the Department of Economics. We are particularly interested in scholars who study the challenges and opportunities of globalization and who seek to understand forces that improve conditions for the poor and marginalized in countries and regions, exploring factors such as the rule of law, human rights, free and fair elections, and free trade and open markets.
Qualified candidates should be prepared to lead, initiate, and participate in collaborative research projects within the Department of Government, the Department of Economics, the Tuck School of Business, and beyond, including Dartmouth researchers from other Arts & Sciences departments, the Rockefeller Center, the Irving Energy Institute, and the Dickey Center. Qualified candidates will also have a demonstrated commitment to inclusive excellence in classroom teaching. Dartmouth's academic year is divided into four ten-week terms, with faculty engaging full-time for three of the four terms, typically teaching four courses per year.
Application Instructions:
Qualified candidates should have a PhD in Political Science or a related field, or be ABD with degree in hand by the start date. Applicants should submit:
1) Cover letter, including overview of research areas and teaching interests. Applicants should also state in their cover letter, or in a separate statement, how their teaching, research, service, and/or life experiences prepare them to advance Dartmouth's commitments to diversity, equity, and inclusion.
2) C.V.
3) Dissertation abstract or research statement (maximum two pages single-spaced).
4) Untenured applicants must submit three letters of recommendation.  For ABD candidates, one of the letters must be from the dissertation advisor.  Letters are optional for tenured applicants.
5) Writing sample of 20-40 pages (published or unpublished).
Application review will begin on February 6, 2022, and continue until the position is filled. For a complete position description, see http://apply.interfolio.com/100637
Dartmouth College is an equal opportunity/affirmative action employer with a strong commitment to diversity and inclusion. We prohibit discrimination on the basis of race, color, religion, sex, age, national origin, sexual orientation, gender identity or expression, disability, veteran status, marital status, or any other legally protected status. Applications by members of all underrepresented groups are encouraged.