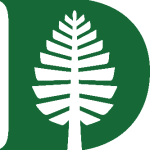 Website Dartmouth College
Higher Education
The Department of Government at Dartmouth College invites applications for a full-time tenure-track Assistant Professor of Comparative Politics. We are particularly interested in scholars who study the politics of China or South Asian countries. Applications by researchers whose areas of expertise intersect traditional subfields in political science are welcomed. Teaching responsibilities will include an introductory course on comparative politics as well as other courses in the candidate's areas of expertise. Applicants should have a Ph.D. in political science or a closely related field or be ABD with a Ph.D. expected before the start date of the appointment. For a complete position description, visit Interfolio (http://apply.interfolio.com/129899). Review of applications begins September 16, 2023 and will continue until the position is filled.
Questions may be sent to Professor Jeremy Ferwerda, chair of the search committee: jeremy.a.ferwerda@dartmouth.edu.
Dartmouth College is an equal opportunity/affirmative action employer with a strong commitment to diversity and inclusion. We prohibit discrimination on the basis of race, color, religion, sex, age, national origin, sexual orientation, gender identity or expression, disability, veteran status, marital status, or any other legally protected status. Applications by members of all underrepresented groups are encouraged.