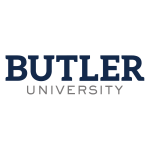 Website Butler University
The Butler University Department of Political Science invites applications for a tenure-track assistant professor with expertise in politics and/or public policy in the United States. The candidate should have a strong commitment to excellent, inclusive undergraduate teaching and an active scholarly agenda and should be able to teach a methodologically broad undergraduate research methods course. We are particularly interested in candidates whose scholarship and teaching engages indigenous, Latinx/@, or disability politics, inequality, the politics of migration and citizenship, or other areas that complement the department's present strengths. The standard teaching load is three courses per semester. The successful candidate will teach research methods, American politics (including courses aligned with their expertise); and will contribute to the Core Curriculum and to building an inclusive learning environment for an increasingly diverse student population. Ideal candidates will have a record of supporting BIPOC, working class, and first-generation students. The new faculty member could choose to affiliate with the International Studies; Peace and Conflict Studies; Race, Gender, and Sexuality Studies; and/or Science, Technology, and Environmental Studies interdisciplinary programs.
Review of applications will begin January 5, 2022, but the position will remain open until filled. Applicants should have earned a doctorate in political science or a related field at the time of appointment before August 1, 2022. Applicants should submit the following to apsearch@butler.edu: a cover letter that summarizes the applicant's scholarship and their teaching interests and highlights their commitment to inclusive, excellent teaching; a curriculum vitae; a publication or other writing sample; a statement of teaching philosophy; a list of courses taught; a sample syllabus; and a list of 3-5 references. Shortlisted candidates will be asked to provide additional evidence of inclusive teaching excellence including one or more additional syllabi, descriptions of course activities or assignments, and student evaluations or teaching observations; 3 letters of recommendation; and unofficial transcripts, and may provide additional publications or writing samples. Final round candidates will be asked to provide official transcripts and to consent to background checks. The successful candidate will start August 2022, subject to final budgetary approval.
The Butler Political Science Program, distinctively grounded in a firm commitment to social justice, democracy, and human rights, engages students in the study and practice of politics to promote the collective good at the local, national, and global level. The program defines politics broadly as the formal and informal ways societies govern themselves. The program offers an innovative curriculum that crosses traditional disciplinary boundaries to provide students with the knowledge and skills necessary to pursue positive social change. Political science alumni have pursued careers in electoral politics, teaching, law, government, journalism, business, and non-profit organizations, and have earned graduate and professional degrees in several fields.
Butler University is an equal opportunity employer. We celebrate diversity and are committed to creating an inclusive and equitable environment for all employees. We welcome applications from all individuals, regardless of age, gender, gender identity, sex, race, religion, color, disability, protected veteran status, sexual orientation, national origin, individuals with a disability, or any other legally protected category.