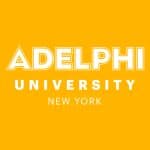 Website Adelphi University
Assistant Professor (Tenure-Track)
Political Science
Public Policy with Specialization in Health Policy
College of Arts and Sciences
JOB SUMMARY:
The Political Science Department at Adelphi University is seeking qualified candidates for a tenure-track Assistant Professor position that starts in the 2022-2023 academic year.
RESPONSIBILITIES & DUTIES:
• Among their course offerings, candidates would be expected to teach introductory and advanced courses in public policy, health policy, and American politics.
• Faculty have teaching, research, and service requirements.
• Student-centered teaching is essential.
• The teaching load is 18 credits per academic year, with opportunities for research release.
• Faculty must maintain an active research and publishing agenda and engage in university service.
QUALIFICATIONS:
• Candidates must have a Ph.D. in political science or public policy and bring teaching and research expertise in public policy with a specialization in the politics and policy of health.
• Candidates with additional specialization at the intersection of race and health are especially encouraged to apply.
• Adelphi University is strongly committed to diversity, equity, and inclusion, and seeks an applicant with experience supporting students of color and teaching inclusively.
APPLICATION:
• A complete application must include a curriculum vitae, letter of application, teaching statement, research statement, and three letters of recommendation.
• Please have letters sent to mailto:facultyreference@adelphi.edu.
• The rest of the application materials must be submitted through the Adelphi website at https://www.adelphi.edu/hr/open-positions/.
• To receive consideration applications must be submitted by January 28, 2022.
ABOUT ADELPHI:
Adelphi University, New York, is a highly awarded, nationally ranked, powerfully connected doctoral research and teaching university dedicated to transforming students' lives through small classes with world-class faculty, hands-on learning and innovative ways to support academic and career success. Adelphi offers exceptional liberal arts and sciences programs and professional training, with particular strength in our Core Four—Arts and Humanities, STEM and Social Sciences, the Business and Education Professions, and Health and Wellness. Recognized as a Best College by U.S. News & World Report, Adelphi is Long Island's oldest private coeducational university, serving more than 8,100 students at its beautiful main campus in Garden City, at learning hubs in Manhattan, the Hudson Valley and Suffolk County, and online. The University offers students more than 50 undergraduate majors and 70 graduate programs in the liberal arts, the sciences and professional training. With powerful partnerships throughout the New York area, more than 115,000 graduates across the country, a growing enrollment of students from 41 states and 58 countries, and rising rankings from top publications and organizations, Adelphi is a dynamic community that plays a leadership role on Long Island and in the region.
ABOUT THE COLLEGE OF ARTS AND SCIENCES:
The College of Arts and Sciences at Adelphi University is a community of educators, learners, and citizens firmly committed to the principles of diversity, equity, and inclusion. We believe that these principles enrich our entire community, foster healthy discussions, improve decision-making, and enhance the educational environment and outcomes of our students. We support initiatives, activities, discussions, and practices that uphold the equitable treatment of all members of our community and strengthen their sense of belonging at Adelphi. We relentlessly strive to become a model for a socially just and inclusive institution.
To apply, visit https://apptrkr.com/2752172
Copyright ©2021 Jobelephant.com Inc. All rights reserved.
jeid-66e592da45f3ce48a00a96e787258c9d