Dr. Pearl K. Dowe
Meet the President-Elect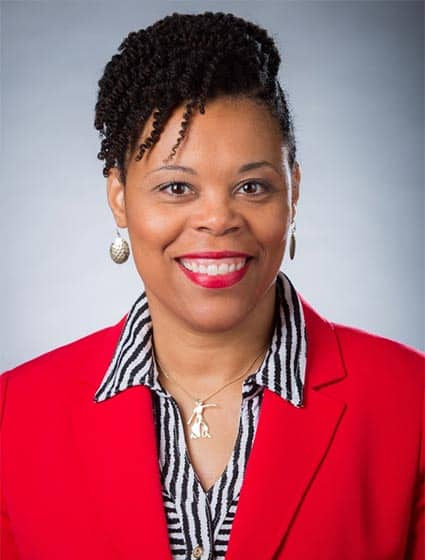 Dr. Pearl K. Dowe is the Vice President of the National Conference of Black Political Scientists. Dr. Dowe is also the Asa Griggs Candler Professor of Political Science and African American Studies with a joint appointment between the university's Oxford College and Emory College of Arts and Sciences. She also serves as Vice-Provost of Faculty Affairs at Emory University.
Dowe's most recent research focuses on African American women's political ambition and public leadership. Her manuscript The Radical Imagination of Black Women: Ambtion, Politics and Power is under contract with Oxford University Press. Her most recent publication Resisting Marginilzation: Black Women's Ambition and Agency published in 2020 received the Anna Julia Cooper Best Paper Award from the Association for the Study of Black Women in Politics. Dowe's published writing includes co-authorship of Remaking the Democratic Party: Lyndon B. Johnson as Native-Son Presidential Candidate (University of Michigan Press: 2016) and editorship of African Americans in Georgia: A Reflection of Politics and Policy Reflection in the New South (Mercer University Press, 2010). She has published numerous articles and book chapters that have appeared in the Journal of African American Studies, Political Psychology, Presidential Studies Quarterly, Journal of Black Studies, and Social Science Quarterly.
Dowe has presented widely at professional conferences and given frequent news-media interviews about American political topics. She is a member of several committees for the American Political Science Association and previously served on the executive council of the Southern Political Science Association and the National Conference of Black Political Scientists. She is co-editor of the National Review of Black Politics and is a member of the editorial boards of the Journal of Economics, Race, and Policy and the Race, Gender & Class Journal.
Raised in Georgia, Dowe is a graduate of Savannah State University and holds an MA in political science from Georgia Southern University and a Ph.D. in political science from Howard University. She joined the faculty of the University of Arkansas in 2008. In 2016 she was visiting scholar in residence at Howard University's Ronald Walters Center for Public Policy.