Dr. Emmitt Y. Riley III
Meet the President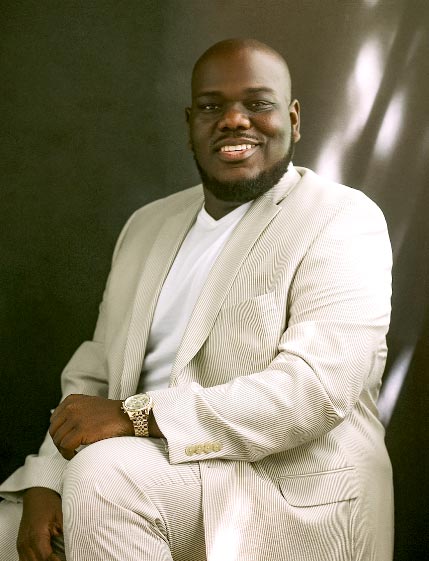 Dr. Emmitt Y. Riley, III, is the 42nd President of the National Conference of Black Political Scientists. He is an Associate Professor of Political Science and Africana Studies at DePauw University in Greencastle, Indiana. He also serves as the Director of the Africana Studies Program. Dr. Riley earned a bachelor's degree in English and a bachelor's degree in political science in 2008 at Mississippi Valley State University. He earned a master's degree in political science from Jackson State University in 2010. Prof. Riley continued his education at The University of Mississippi, where he earned a master's and Ph.D. in political science with a specialization in American Politics and International Relations in 2014. He is an expert in American Politics, Black Politics, Legislative Politics, and Racial Attitudes. Dr. Riley has teaching and research interests in Race Politics, Black Politics, Legislative-Process, American Government, Political Marginalization, Inequality, and Identity Politics. Dr. Riley's research explores the degree to which African American political representation impacts racial attitudes and political behavior. His research investigates both the substantive and symbolic benefits of black descriptive representation. Dr. Riley's research has sparked regional, national, and international interests. Dr. Riley has written several peer-reviewed articles and book chapters. His research has appeared in the Journal of Black Studies, the Journal of Race & Policy, and the National Review of Black Politics. He is co-author of Racial Attitudes in America Today: One Nation, Still Divided.  This book use racial resentment, black blame, and racial identity to investigate the extent to which racial attitudes influence vote choice, evaluations of Black Lives Matter, and attitudes toward public policies. Moving the conversation beyond the study of Blacks and Whites, the authors unpack the potency of racial attitudes among Asians, Blacks, Hispanics, and Whites.
In 2018, he was named the 2018 Anna Julia Cooper Teacher of the Year by the National Conference of Black Political Scientists. In 2020, he received the Fannie Lou Hamer Award for Service from the National Conference of Black Political Scientists. He also received the 2021 G. Bromley Oxnam Award for Service, named for DePauw's 13th president, who served from 1928-1936. This award honors a mid-career faculty member who has made significant contributions to the University, the academic or professional world, the Greencastle community, or the wider arena of civic contributions through social outreach or social justice. Dr. Riley also was named the 2021 Faculty Member of the Year Award at DePauw University.
His professional and fraternal associations include the American Political Science Association, Southern Political Science Association, Association for the Study of Worldwide African Diaspora, and the National Conference of Black Political Scientists, where he serves as the 42nd President. Dr. Riley is also a proud member of Alpha Phi Alpha Fraternity, Inc. He is a board member for the Mississippi Free Press and an Educational Consultant for the College Board, Edmentum Inc., and GIS Redistricting Mentor for the Southern Coalition for Social Justice.