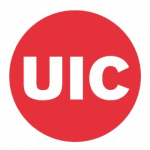 Website University of Illinois at Chicago
Title: Assistant Professor-Political Science
Desired Start Date: 8/16/2022
The Department of Political Science in the College of Liberal Arts and Sciences (LAS) at the University of Illinois at Chicago (UIC) invites applications for the position of tenure track Assistant Professor in political science, open subfield, beginning in the 2022-2023 academic year, subject to budgetary approval. The department, located in a vibrant US metropolis, has strengths in urban politics, political institutions, and political behavior, and promotes cutting edge research that engages urban, regional, national, and global communities, and the linkages among them. We view urban politics from an exceptionally broad perspective, emphasizing the connections between urban politics and different subfields of political science. The department has a variety of teaching needs, including but not limited to international law, human rights, political economy, and comparative politics, especially from the perspective of the global south and/or historically marginalized groups. The successful candidate will complement and augment the current faculty's substantive expertise.
Assistant professors are expected to teach two (2) courses per semester at the undergraduate and/or graduate level, as assigned by the department head. They are also expected to maintain a consistent record of high-quality academic research and publication, provide service to the department and the profession, and contribute to the intellectual life of the department.
Candidates should have a PhD in Political Science or a related discipline in hand (or be very near completion), and to provide evidence of the ability to maintain a research agenda and a commitment to excellence in teaching.
To apply, complete an on-line application at https://jobs.uic.edu/job-board, including the names and email addresses for three or more references, and upload full curriculum vitae, two writing samples totaling no more than 100 pages, and a cover letter that (1) highlights the candidate's commitment to diversity, and (2) explains how the candidate's research and teaching qualifications complement and augment the hiring department's faculty expertise.
Questions about the position can be directed to Prof. Petia Kostadinova, at pkostad@uic.edu, the chair of the search committee. The Search Committee will begin reviewing applications on November 8, 2021. For fullest consideration, applications should be completed by that date.
UIC is a Carnegie Doctoral/Research I institution (Highest Research Activity), located in the heart of the City of Chicago and one of the nation's largest metropolitan areas. It is a comprehensive public university with a diverse student body of more than 30,000 undergraduate, graduate, and professional students. UIC is federally recognized by the US Department of Education as a Minority Serving Institution (MSI) through its status as a Hispanic Serving Institution (HSI) and an Asian American and Native American Pacific Islander Serving Institution (AANAPISI).
The University of Illinois at Chicago is an affirmative action, equal opportunity employer, dedicated to the goal of building a culturally diverse and pluralistic faculty and staff committed to teaching and working in a multicultural environment. We are committed to equal employment opportunity regardless of race, color, national origin, sex, religion, age, sexual orientation, gender identity, Veteran or disability status.
The University of Illinois may conduct background checks on all job candidates upon acceptance of a contingent offer. Background checks will be performed in compliance with the Fair Credit Reporting Act. The University of Illinois System requires candidates selected for hire to disclose any documented finding of sexual misconduct or sexual harassment and to authorize inquiries to current and former employers regarding findings of sexual misconduct or sexual harassment. For more information, visit https://www.hr.uillinois.edu/cms/One.aspx?portalId=4292&pageId=1411899