Sekou Franklin, Ph.D.
Meet the President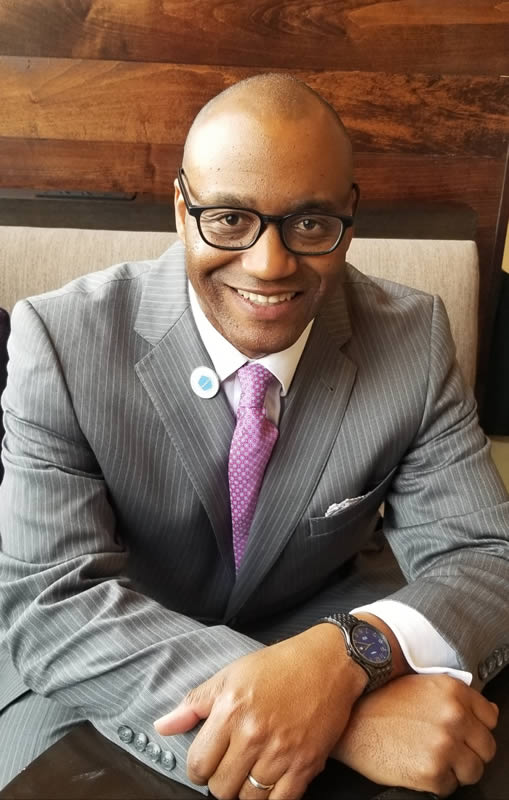 Email:
 Sekou.Franklin@mtsu.edu
Middle Tennessee State University
Greetings NCOBPS Family:
I am honored to serve as the 40 th President of the National Conference of Black Political Scientists (NCOBPS). I am deeply appreciative of the leadership of Dr. Shayla Nunnally, our 39th President (2017-2019), and grateful to our new President-Elect, Dr. Tiffany Willoughby-Herard, a brilliant scholar and strong believer in the leadership and scholarship of young people.
NCOBPS has been the conscious of the political science discipline since its formation in 1969. Throughout our 50-year history, our organization has critically challenged institutional racism and other systemic inequities inside and outside the academy; bridged the divide between mainstream institutions and historically black colleges and universities; partnered with professional organizations such as the American Political Science Association; championed diverse research methodologies as exemplified by the Hanes Walton, Jr. Award for Quantitative Methods Training and Alex Willingham Best Political Theory Paper Award; hosted the nation's leading elected officials, civil rights leaders, and activists at our annual conferences; and provided pathways for graduate students and junior faculty to successfully navigate the difficult terrains of the academy.
As NCOBPS continues its march in the twenty-first century, I am committed to carrying on our legacy as a transformational organization. In the next two years, NCOBPS will embark on several initiatives that synthesize academic excellence and engaged scholarship/scholarship activism. These initiatives include a special focus on the recruitment of HBCU students and faculty into the NCOBPS family; enhancing NCOBPS's presence on social media platforms, podcasting, and solidifying connections with journalists; developing a research initiative that reflects on black rural life; and connecting our membership to a community of voting rights advocates.
Please join NCOBPS as we continue to promote research, teaching, and activism. Your dedication and service are needed to ensure that NCOBPS remains a transformational organization for the next 50 years. Together, as an NCOBPS family, we can advance a prophetic race scholarship and activism that continues to position our organization as a force for social and political change.
Sekou Franklin, Ph.D.